Wuling Almaz, Prospective Name of Wuling SUV with 1,500cc Engine.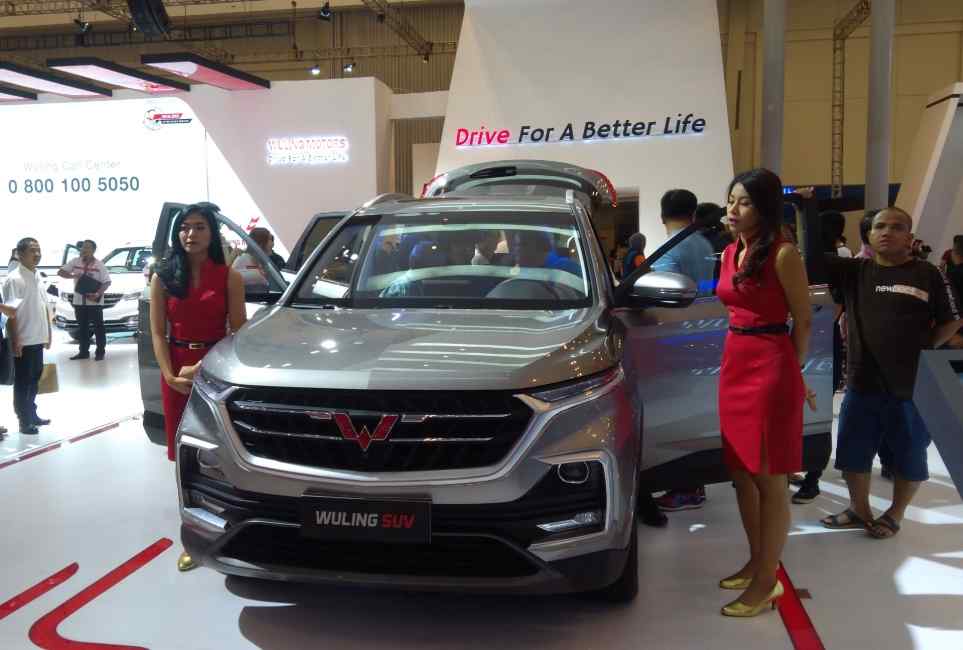 JBA — One of the newest cars in 2019, namely Wuling Almaz or Wuling SUV is rumored to be released soon in the Indonesian automotive market. This latest SUV from Wuling has actually appeared 4 months ago in the 2018 Gaikindo Indonesia International Auto Show (GIIAS) and has received positive comments from the exhibition visitors.
 For those of you who wants to get this vehicle immediately, you should immediately booked by visiting various Wuling dealers in your area.
"Want to book now, you can be already sign up for Rp. 10 million," said one of the Wuling salespeople in Jakarta, as report by GridOto.com on Wednesday (2/1/2019).
 Even so, news about when the launch of the vehicle has not been confirmed by salespeople. However, he firmly said if the possibility of the release of the latest product from Wuling will not be long.
 "To launch the plan in February. For yesterday, the goods were directly from China, so we did not dare to sell them. Because the first thought was clearly the spare parts, right? " Explained the Wuling salesperson.
 "For spare parts, we really aren't ready, so people won't dare to sell them," he said again.
 However, when quoting Wuling Motors Brand Manager (PT SGMW Motor Indonesia), Dian Asmahani regarding the news of the launch of the SUV, Dian said that the launch of the Wuling SUV would likely be carried out before or after the 2019 International Indonesia Motor Show.
 "The plan is that the first semester of 2019 will definitely come out, estimates before or after IIMS," said Dian.
 The name Wuling Almaz itself is not a name derived from the APM, but the names stated on the DKI Jakarta Samsat website which was assessed by GridOto.com in December 2018 yesterday.
 Almaz himself in Ethiopian means diamond or diamond. The meaning is the same as the meaning of the logo and the name Wuling which means 'Five Diamonds'.
In the kitchen sections, the first SUV from Wuling will be pinned with an engine that has a 1,500cc 4-cylinder capacity that has been combined with Continously Variable Transmission (CVT) transmission. In addition, this engine has been equipped with a turbocharger that serves to boost its energy so that it becomes more powerful.
 In the dasbord section, Wuling Almaz is also reported to have a quite striking differences when compared to the unit that was shown in the GIIAS 2018 event. The most striking display is on the large screen monitors the size of a tablet computer pinned to the center of the dashboard.
 The design is similar to that of the Tesla Models S, but with a slightly smaller size. Through this would monitor screens, you can perform various kinds of feature settings in the cabin, such as air conditioning, music, radio settings to connect the phone through the head unit.