Wuling Starts to Show the Tajinya in the Family Car Segment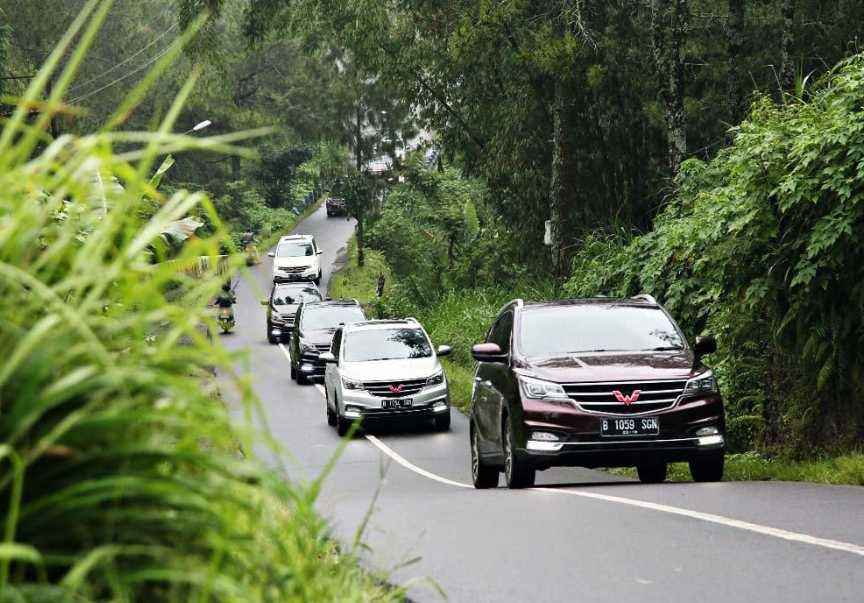 JBA - Wuling is one of the newcomers to the Indonesian automotive world. Since its appearance in 2017, Wuling has presented several products made in Indonesia and have received positive response from the community. Call it Wuling Confero and Wuling Cortez which are currently included in the best-selling car category for the Low MPV and MPV medium segments in Indonesia.
In addition to the two cars, Wuling also offered middle-class entrepreneurs down a commercial car that had recently been officially launched, namely Wuling Formo. Not only commercial cars, on this model there is also a series of passengers, for those of you who are looking for a car with a fairly high level of comfort.
The three Wuling flagship cars will compete with their rivals who have already been in those segments, such as Wuling Confero S who will be a challenger to their rivals, such as Avanza, Xpander, Mobilio and others.
After that there is Cortez which will certainly compete with one of its toughest rivals who have already been present in the middle class family car, the Kijang Innova. In addition, there is also Formo who will face each other directly with one of the best-selling commercial vehicles from Daihatsu, namely Gran Max.
Based on data from the Association of Indonesian Automotive Industries (Gaikindo), Wuling's wholesales sales (factories to dealers) experienced significant growth every month.
"For wholesales sales during last October, more or less a thousand fewer our sales, that is a combination between Confero and Cortez huh. For details, I have to check first, "said Dian Asmahani, Wuling Motor's Brand Manager, as reported by the Viva News page on Friday (11/23/2018).
Data from Gaikindo noted that Confero's sales during the last October had reached wholesales sales of 775 units. Even though the figure is still quite far from the main competitors who have recorded a number of units, but for newcomers who are not even one year old in Indonesia, this is certainly quite surprising.
In the middle class segment for family cars, Wuling should be proud, because its product, Wuling Cortez managed to occupy the second position with a wholesales sales figure of 242 units and just below Kijang Innova who managed to occupy the first place in the family car class in this segment. Raihan Wuling Cortez at the same time outperformed sales from the Nissan Grand Livina and Isuzu Panther which had already been in this class.
"With the acquisition now, we are very optimistic about our products going forward. As for Formo itself, there have been many interested people who have come to us. But for the exact numbers we can't give info yet, because it's still new, "explained Dian again.