Just IDR 4 Million to Make Your MPV Car Feet Strong Again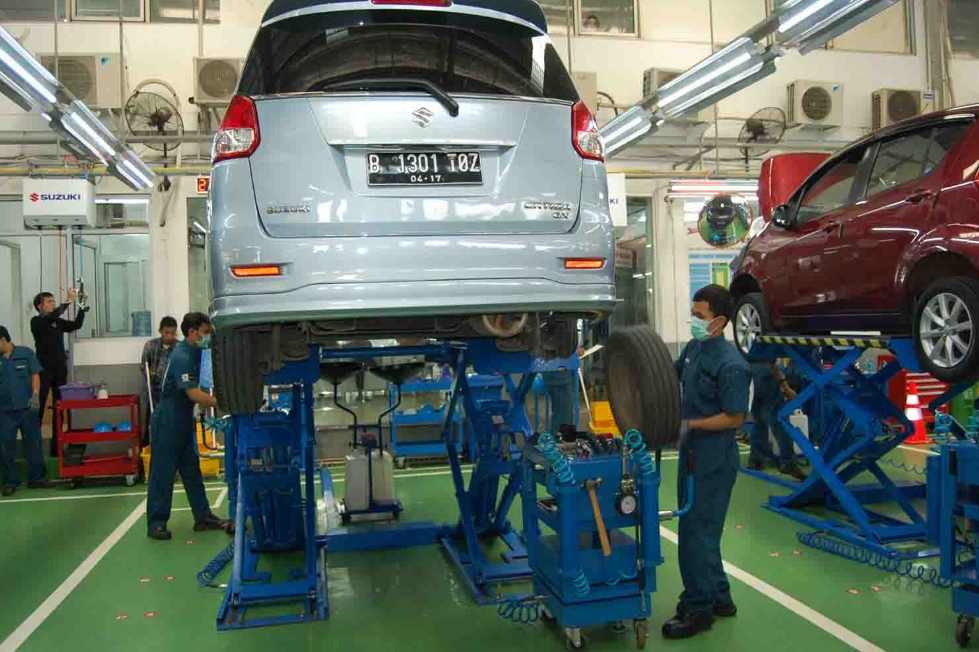 JBA - One of the factors that make the components of the car easier to wear is the age of the car and the less ideal road conditions in Indonesia, such as often used to pass damaged and perforated roads with high-speed.
Based on information from one of the car workshop owners in the Bekasi area, Akhiong said if one of the most vulnerable types of cars, especially for the legs, is an MPV type car.
"The most vulnerable car to the feet is usually MPV. "The most common cause is because the road conditions are indeed less good and the component materials are indeed less strong," said Akhiong, as reported by the otoseken page.
According to Akhiong, when symptoms have appeared such as the appearance of sounds, the speed of the car that often runs to the side when driving straight, then you should immediately check the legs of your car.
Because if left unchecked, it will reduce your level of comfort and safety in driving.
Then how many does it cost to overcome this?
For popular types of MPV cars, such as the Toyota Avanza, Nissan Livina and Honda Mobilio, the cost of rejuvenation for the entire sectioning of the legs if brought to the official workshop will reach Rp. 8 million.
However, if you have a limited budget for the cost of rejuvenating parts of the legs, then you can come directly to the workshop that has been proven and experienced in dealing with it. Usually the price offered will be much cheaper than the price offered by an official workshop.
"For Avanza, if you replace all the components of the legs, the most cost will be Rp. 4.5 million. "It also includes replacement of shockbreakers, links, bushings, and arms," explained Akhiong again.
For processing time in doing rejuvenation of the legs, usually the time needed by the workshop starts from one to two hours.
"Usually at the most two hours, the guarantee will also start from six to eight months," Akhiong explained again.
If you do not want to spend a lot of money, then you should keep the condition of the legs of your MPV car properly.