Lighten the Tsunami Victims in Banten, Auto2000 Makes Special Programs.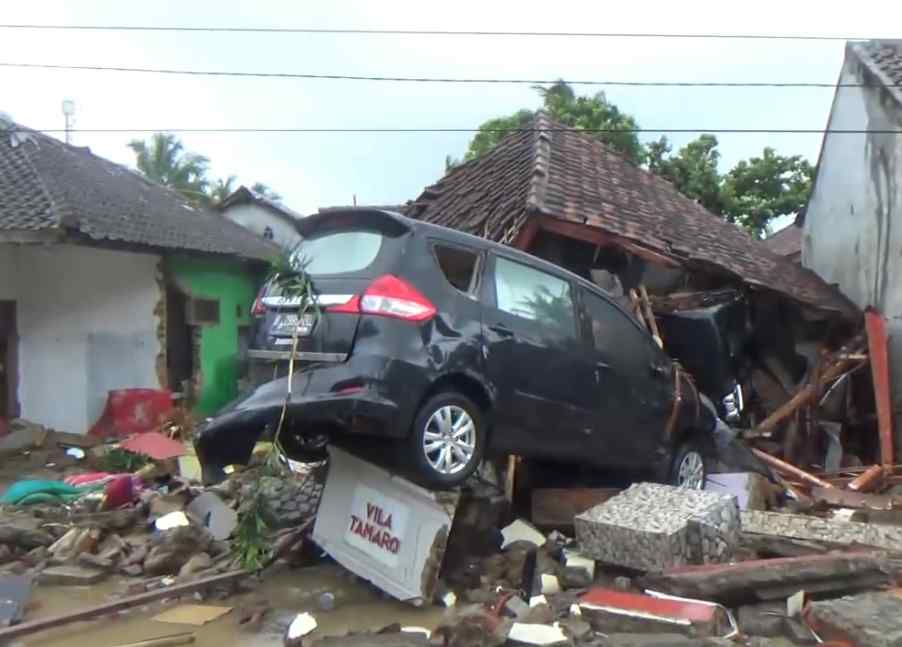 JBA — Grief news seems to not wants to stop for Indonesia. After an earthquake that devastated Lombok and its surroundings, it was followed by an earthquake and tsunami in the area of Palu, Donggala and its surroundings. Then on Saturday night (12/22/2018) yesterday there was a brunt of a tsunami in the Sunda Strait region, precisely around the coast of Banten and Lampung.
Tsunamis that occur suddenly without any warning make a lot of leaves fall and many damaged vehicles ranging from severe damaged to minor damaged due to the tsunami disaster.
Therefore, to alleviate the suffering of vehicle owners, especially Toyota loyal customers. Auto2000, which is an authorized Toyota dealer, have set upped a workshop to receive Toyota loyal customers who have been affected by the tsunami, causing damage to their vehicles.
One of the programs offered to help victims of Auto2000 is a 50 percent discount service package for general repair and 15 percent for victims whom want to repair bodies and paint. However, repairs to the body and paint are outside the insurance cover.
This program only applies to all Auto200 workshops in the area of Lampung, Serang and DKI Jakarta, where it is predicted that the victims of the tsunami will be mostly domiciled in these areas.
Senior Division Head Auto2000, Ricky Martawijaya also expressed deep condolences for the disaster and said that he had prepared a special program for Toyota loyal customers whose vehicles were affected by the disaster.
"To help ease the burden on our customers whose vehicles has been affected by the disaster, we have prepared a special program in Auto2000 which has spread in various areas affected by the disaster," said Ricky, as report by the GridOto page, Monday (12/24/2018).
For information, the location closest to the Auto2000 workshop is the area affected by the tsunami disaster in the Banten area, which is located in Serang Auto2000, Pandeglang and Auto2000Pasar Kemis.
As for the Lampung region, Auto2000 workshops that you can visit are located at Auto2000 Way Halim, Tanjung Karang Raja Basa Auto2000, Kalianda Auto2000, and Tanjung Karang Raden Inten Auto2000.