Guidelines for Changing Oil Drive On Automatic Motor and Costs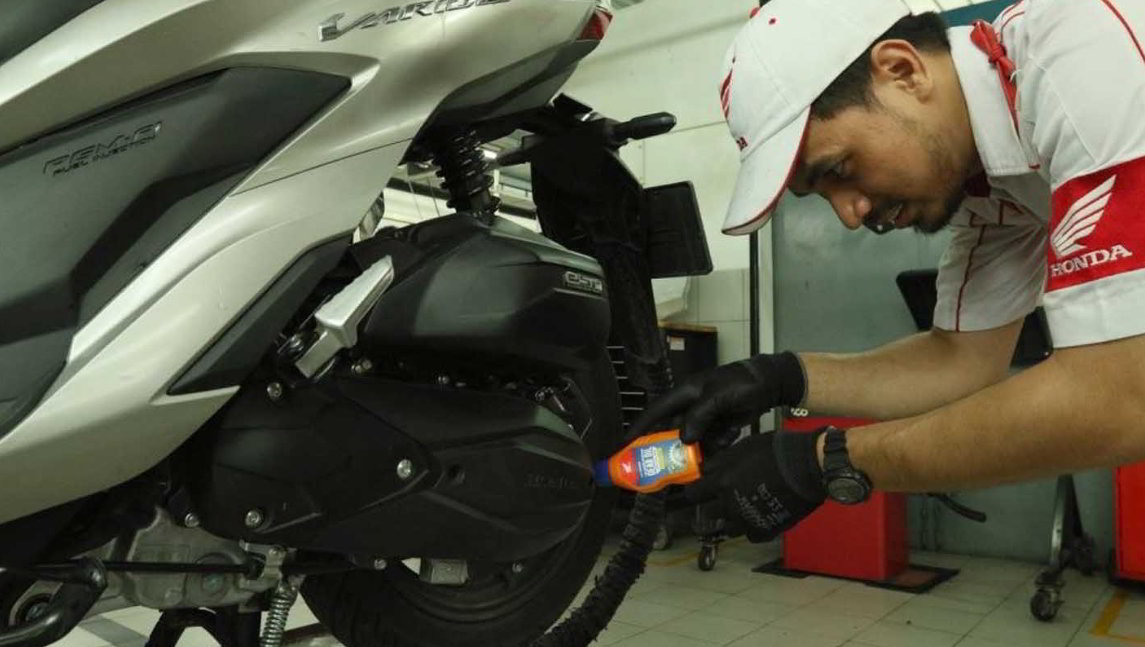 JBA - One important component in the automatic motor that must always be considered is the axle oil. Then when is the time for your automatic motor drive oil to be replaced?
As is known, each motor manufacturer has a threshold for changing the axle oil which varies depending on the level of usage of the user. In addition, if these components are ignored, negative effects will occur in the automatic transmission system.
"Symptoms that arise are usually found in noise coming from the CVT when the motor is being used. If left unchecked, then the lack of lubrication ratio can erode and wear out, "said Ahmad.
Changing axle oil is not as common as changing engine oil. This makes the frequent use of automatic motorbikes who forget to replace them, even exceeding the recommended time limit.
One AHASS Service Advisor in the Ciputat region, South Tangerang, Ahmad Matin, as reported by the Otoseken.com page said that the actual deadline for changing the axle oil was listed in the service book.
"We recommend that you look at the service book, listed the replacement schedule there. For the axle oil itself, it is usually every 8,000 km or about 8 months of use, depending on what has been achieved first, "said Ahmad.
The replacement schedule applies to daily motorbike users but with reasonable usage intensity or normal mileage. However, for motorbike users who use it in high intensity and routine such as transporting goods or passengers, it is highly recommended to make replacement of this component faster.
"If the conditions are like this, you should replace the axle oil simultaneously with the engine oil change," Ahmad explained.
Oil prices
At present, the prices of axle oil for each manufacturer are different. For Honda, reported by its official page, it sells 120 ml per bottle for Rp. 13 to 15 thousand, depending on the type. However, this price does not include the cost of installation or service machinery and others.
The following is a list of automatic motorized axle oil prices from various brands to choose from, including: