End of Year Car Discounts 2018, Terios Discounts up to IDR 6 Million.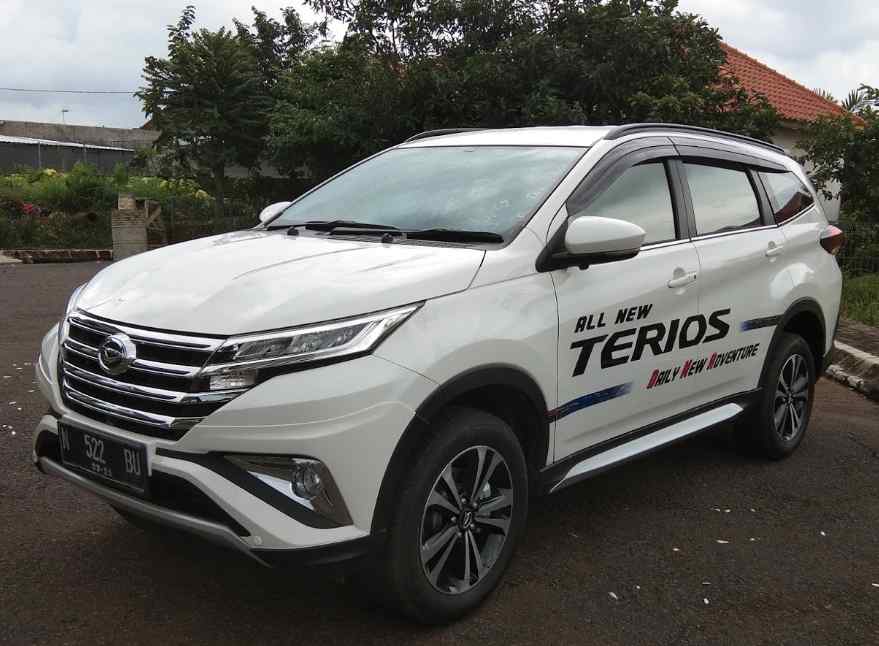 OTOmart — To close the sale and pursue the target before closing the book in 2018, in general various car dealers will give discounted on cars at the end of 2018 and various bonuses that are quite tempting to attract the interest of the Indonesian people.
This is certainly welcomed by people whom wants to buy a new car at a relatively affordable prices. Because, usually the price of cars in the Indonesian automotive market will experience price increases at the beginning of the year.
The end of 2018 car discounts provided by car manufacturers are quite decent and varied. Like Daihatsu, which gives discounts for buyers whom want to buy the Terios model. In fact, this car was only launched a year in the Indonesian automotive market.
The price discounted offered by Daihatsu for buyers whom want to get Terios is IDR 6 million during December 2018. This information is obtained from one of the official Daihatsu dealers in the Jakarta area, as report by Detik.com page.
"For the Terios there is no need to pivot, because the stock is still there, except for type X AT. For the price discount, we give IDR 6 million, "said one of the salespeople sold by Daihatsu, as report by Detik.com page, Sunday (12/16/2018) yesterday.
The discount offered is quite large and will certainly be very attractive to consumers, considering that next year the price of cars will increase in price, as is usually done by APMs every year.
"For the next year, of coursing it will rise in price, for Daihatsu's own products the increase that will occur will range from IDR 3 to IDR 4 million," said the salesman.
However, different things actually happens to the twin that come from the same production line, namely the Toyota Rush. Where Toyota did not provide a year-end promo for this car due to the availability of products that has been sold out.
"For Rush it's gone. So if you wanted to buy, the price has already used the price for next year and there is no price promo, "said one of the official Toyota dealer dealers in the Tebet area, South Jakarta.
As information, the cheapest variant of the All New Daihatsu Terios X MT is priced at Rp. 197 million. As for the highest variant, the Daihatsu Terios R AT Deluxe is priced at Rp 250 million. For Rush, the cheapest model is priced at Rp. 242.15 million, while the most expensive type is priced at Rp. 263.55 million..